Promotional Products Going Green for St. Patrick's Day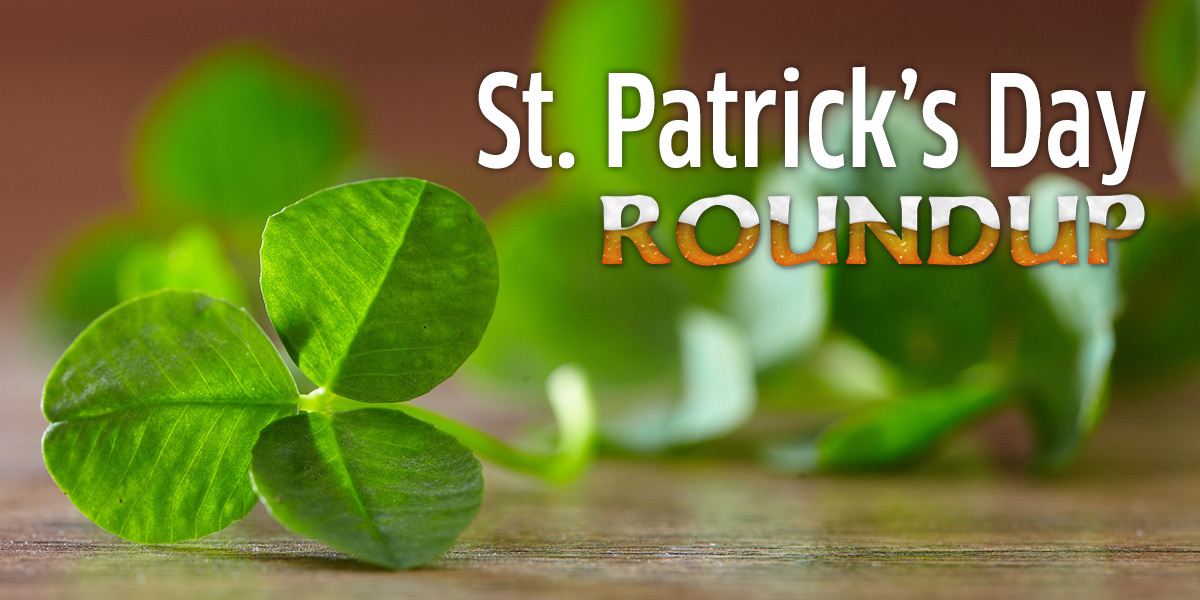 St. Patrick's Day is one of those holidays that are just too fun to forget. Plus, this St. Patrick's Day does, not double, but TRIPLE duty by hitting appealing to multiple audiences. The party crowd, the fashionistas (we'll explain) and the environmentally-conscious folks. So take your services to the pubs and places where St. Patrick's Day People go to celebrate, and your business might start seeing green before too long.
So in the spirit of celebration, fashion, and healthier earth-living, we've put together a few of our favorite pieces to help you get your name out to your target customers this St. Patty's Day.
St. Patricks Day Promotional Products
Promotional Green Mason Jar Tumbler
It's the one day of the year that people seem to be perpetually thirsty. Outfit them with a green mason jar tumbler promotional products as they rock out to the latest Irish bands and eat some corned beef sliders. It will prevent an awful lot of pinches, and be the subject of many of Twitter feeds and Snapchats, which means more exposure for your services. After all, people find mason jars incredibly hipster and cute.
Promotional Bottle Opener
Can you get through this Irish holiday without a bottle opener? We aren't sure. With a magnetic feature, you clients can double use it as a magnet long after March 17 is over. That means ongoing advertising of your business.
Environmentally "Green" Promotional Products
Promotional Green Eco Tote Bag
The Little Juno Grocery Tote is not only green in the spirit of the holiday, but "green" in its eco-friendliness. The reusable bag ditches irresponsible litter, making it a classic winner for anyone looking to cut back on plastic waste.
"Green" Bamboo Cell Phone Holder
This bamboo cell phone holder has just enough green to keep you safe from pinches at your desk. Although, when promotional products "go green" the environmentally responsible among us might have to pinch you to show their thanks and happiness. We can't help that.
Fashion-forward Green Promotional Products
Promotional Green Headwear
The secret is out. Green flash tops the Pantone list for the stylin' colors of spring 2016. Show your fashion-savvy customers that you are with the times. Some of our favorite promotional products for the season are these green hats: the golf cap, the low-profile cap, and the polyester visor.
Promotional Green Shopping Bags
Don't forget to send your runway-loving shoppers away with their purchases safely tucked away in these fashionably green bags. Promotional products like the glossy Euro tote and the matte shopping bag provide room for your customers to keep purchasing all your great holiday sales.
Make this St. Patrick's Day a memorable time for all with festive promotional products that will keep them remembering you.